Go To:
Once you have finished answering all of the questions, California CareerZone will display a summary of all your responses along with what you might expect to pay in taxes and an annual total salary as shown in Figure 1.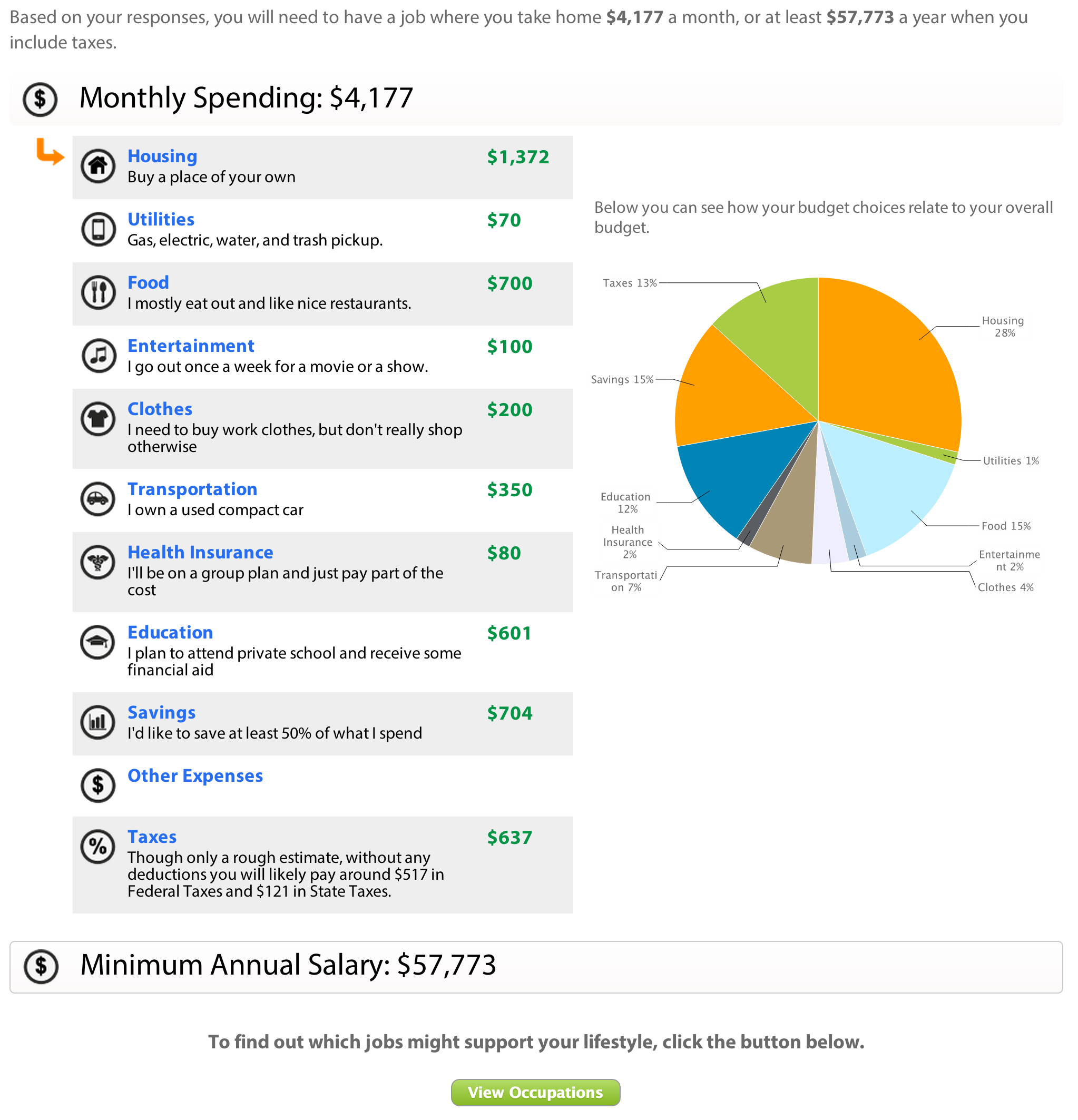 Figure 1
If something doesn't look right, you can click on the section title to jump back to that section and make a change. If everything looks good, you can click on the View Occupations link to see occupations that would pay you enough to support your desired lifestyle.
Sometimes there may be expenses that were not covered in any of the sections listed above. For example, you may have a credit card debt that you want to pay off or you might want to include child care expenses. You will need to do some research on your own to determine what the monthly costs will be, but once you do you can add them to your budget.
To add a cost, click the Other Expenses link in the budget summary above. You will be taken to the other expenses screen where you can enter define your expenses. To add an item, click on the Add an expense button which will bring up the form shown in Figure 2.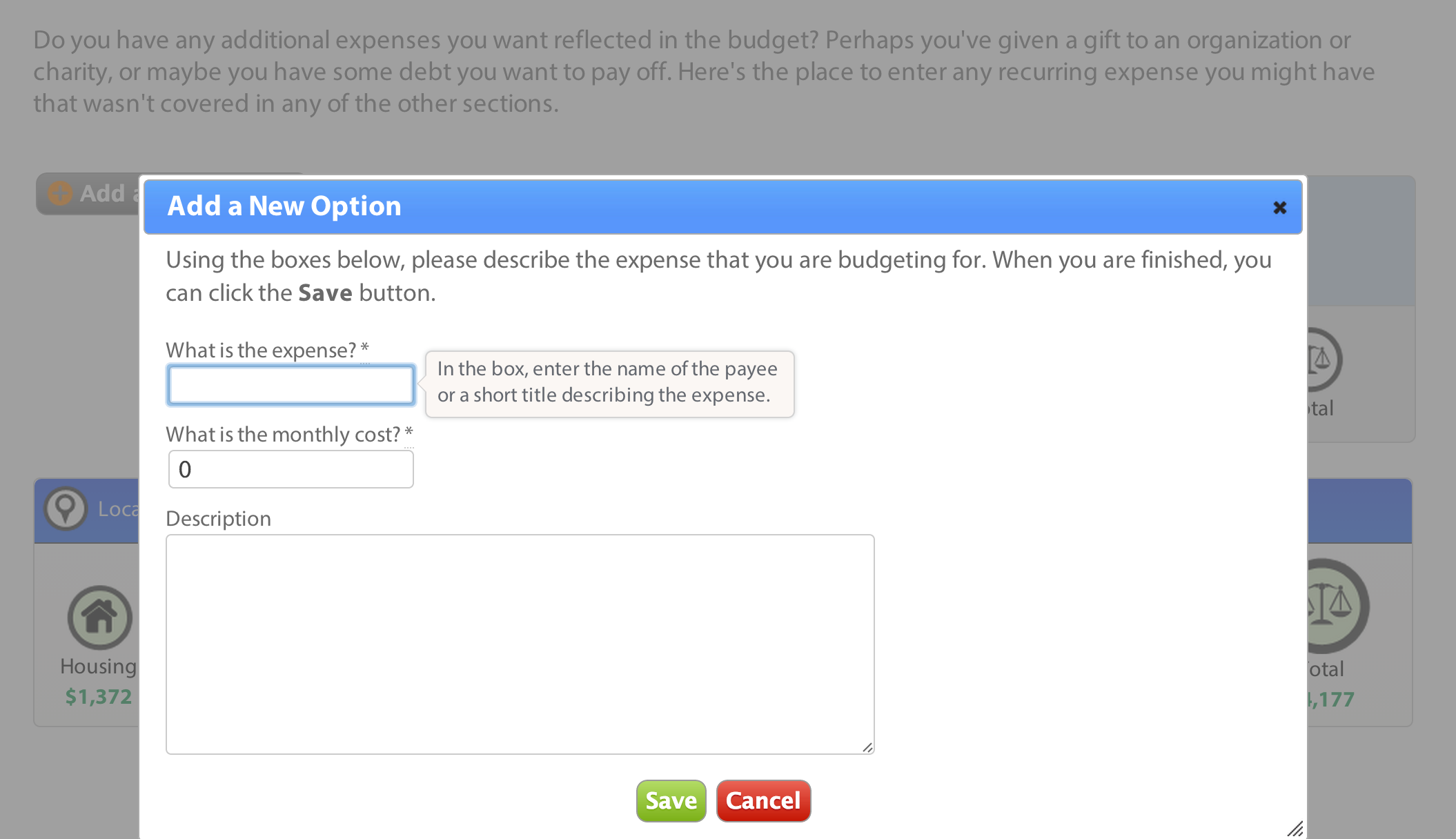 Figure 2
Enter the details about the expense that are requested and when you have finished you can click the Save button. The item will appear on the screen in a matter similar to the sections you answered previously. You can add as many items as you want. If you would like to select or deselect an item, you can do so by clicking on the title.
When you have finished, click on the View Summary button and you will be taken back to the summary screen where you can see your updated budget.